You are here
The exclusive interview with Music & Entertainment Director of Zion club - KS Chen!
Zion Club Kuala Lumpur is the largest party venue at Changkat Bukit Bintang's lively nightlife scene, boasting sleek designs, extensive music genres, and three stylish venues under one roof.
Phabric - is Zion Club Kuala Lumpur's designated nightclub section, futuristic-looking interiors & lighting systems with Electronic Dance Music and Open Format Music all night.
808 - you will find various clubbers and party goers from all over the world partying to new-school and Old-school Hip-Hop, R&B and mash-up tunes.
Reggae Cafe Bar - offers a relaxed atmosphere for those whom wants to dine and have a few drinks.
We had chance to talk with Music & Entertainment Director of Zion club - KS Chen!
DJANEMAG: Can you tell about yourself ? How did you start a work in the club? How long do you personally work there? What are your responsibilities ?
KS Chen:  To be honest, I don't really like to talk a lot about my self, but a bit of me would be that I hail from the North of Malaysia, Penang Island and started my career in the industry there. Currently I'm the Music & Entertainment Director of Reggae Global Group of companies which consists of ZION Club Kuala Lumpur, TRAK Music Cinema, Reggae Bar KL & Reggae Bar Changkat in Malaysia. I've been working in the Night life, Music & Entertainment industry since I was 15 year old for the past 16 years. I started working as a music producer/composer, DJ, Turntablist, Emcee & Performer in clubs, events and TV programmes when I was younger.
I was offered the opportunity by working along side by side with Robert Khoo whom is the founder of the chain of bars Reggae Bar in Malaysia 3 years ago to start up ZION Club Kuala Lumpur.  I am handling the Marketing, Music & Entertainment, Artiste Liaison and a bit on the Operations in the Club.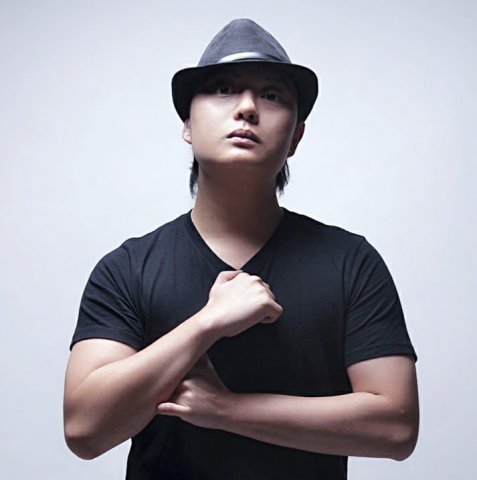 DJANEMAG: When was club opened? What is the story of club`s name? What is the capacity, politic of club, price?
KS Chen: ZION Club Kuala Lumpur opened its doors late 2015 and it has been running strong for the past 3 years. The club's name 'ZION' was decided based on the company's history of the group which is Reggae, in the Rastafarian movement, "ZION" stands for a utopian place of unity, peace and freedom, the promise land and Heaven on Earth. ZION Consists of 2 Club Rooms (808 and Phabric) and a Bar/Cafe (Reggae Cafe Bar) which is able to to cater a capacity of estimated 1,500 pax in total.
808 - A futuristic façade and grand entrance invites guest into the sexiest Hip-Hop and RnB beats.
Phabric - A tunnel filled with laser light beams welcomes you into the room. On the other side, a kaleidoscope of colours with bass-heavy world of Electronic Dance Music awaits with hints of Open Format music, House music and Afro-Beats on certain nights.
Reggae Cafe Bar - Caters to those who prefer a curated (and private) atmosphere, they can wind down at the Reggae Café Bar which offers quality dining – an escape from the intense 808 and Phabric, but no lesser in a rewarding, stimulus ambience to compliment your night.
ZION Club Kuala Lumpur is one of the only few club's in the nation that is able to opens its operations daily till 5am in the morning legally. Pricing ranges from USD$7 - USD$13 depending on days, and also may defer on special events with artistes & DJs performances. We provide free entry for the ladies on ladies nights and also free entry to visiting tourists on selected hours daily.
DJANEMAG: What music was initially played in it, which is preferred today?
KS Chen: 808 is well known for our resident DJs Hip-Hop and R&B beats from day 1 as Hip-Hop lives forever, where-as for Phabric Room is focused more into all sorts of Electronic Dance Music from Dubstep, TRAP, TWERK, Progressive House, EDM, Drum & Bass, Deep House and to Techno. There are different types of clubber demographic at ZION, the current trend today would see that they are either more into TRAP and Mainstream EDM music with a strong following of New school hip-hop which is more to Southern beat influence. Music & Entertainment are the key pillars of ZION Club Kuala Lumpur, with up to 30 Resident DJs and Emcees in our wing, we hope to export our local talents abroad to expand & showcase their talents to the world.
DJANEMAG: What club is the World`s #1 to your mind?
KS Chen: We hope ZION Club Kuala Lumpur will be the world's #1 Club in future and our team works hard day & night to achieve that goal. In my personal opinion, we always learn from all Night Club's around the world as there is always good traits and something good to learn from.

DJANEMAG: Which DJanes performed in your club during last year? Whom of them did you like the most and why? 
KS Chen: We have quite a number of DJanes performed in ZION previously, DJs Leng Yein, Jenni F, Ladyanna, Djoly, Lia Lisse & Yukie to name a few. All of them individually have their own positive traits in the DJ art & styles of music, wouldn't be biased on whom I like the most.
DJANEMAG: What are the criteria of choosing the DJane for a special show?
KS Chen: Primary focus is always on the DJ's Skills & Music, secondary would be Showmanship & Popularity. Lastly is of course the outlook and appearance for marketing purposes haha.
DJANEMAG: Does your club throw theme parties? Which one?
KS Chen: ZION has multiple rooms and different theme parties daily with different episodes of themes from time to time which are followed by our clients closely. Ranging from Holy Smokes, Beat Up, VICE, Climax, Shhh!, The Movement, Vibes, Guilty Pleasure and many more.. 
DJANEMAG: Which DJane do you think is the best in nowadays electronic music community?
KS Chen: Based on my personal opinion, I believe all DJs has their own strengths as DJs and performers, regardless if they have a ghost producer behind them, skills which aren't that strong or don't look that great. Djanes always have something strong to offer where music lovers and clubbers like to see when they are performing.
DJANEMAG:  Do you notice more guest activity at nights when DJane is announced (in comparison with male DJs shows)?
KS Chen: In my humble opinion, there are a bigger following of Djanes compared to male DJs due to their sex appeal in the Malaysian market. Although, I would say Yes & No, depends on which Djanes or Male Djs that are announced.
DJANEMAG: What was the best party with biggest capacity in your club?
KS Chen: Personally I would say the best party was during T-Pain's debut in Malaysia. It is the best and Biggest party so far at ZION.
DJANEMAG:  What is the secret of your club? How to be success and popularity club as you are? 
KS Chen:  There is no secret I guess! Team work with strong motivation, Good Communication & Strong Determination all focused into a single objective and goal are always the key to success. Creativity & Uniqueness are always the key elements of being successful in the Entertainment industry anyways. Always remain humble allows new creativity and opportunities to flow in.
DJANEMAG: Can you tell us about plan for future? Maybe you create new projects or special performance?
KS Chen: There are definitely plans to venture and expand into other Clubs or Bars out of Kuala Lumpur definitely in future. For ZION, we will definitely have plans for more exciting theme parties, events and special performances by DJanes, Male DJs & Mainstream performers in ZION. So stay tune with us :) 
First of all, DJANEMAG team want to thank KS Chen! DJANEMAG strongly recommend to visit Zion Club!
Don't forget to follow it in all social networks not to miss best parties:
https://www.facebook.com/ZionClubKL
https://twitter.com/ZionClubKL
https://instagram.com/zionclubkl/