You are here
2017 DJ MAG TOP 100 RESULTS
Yesterday DJ MAG annouced their 2017 results in Amsterdam! The winner crown again took young DJ Martin Garrix. Second and third positions got Dimitri Vegas & Like Mike, who were winners in 2015 and the legend of trance music Armin Van Bauren.
DJANEMAG wants to attract your attention to female DJs fate in the ranking this year. Some important things couldn't be taken away from this year's rankings are the new entries. Australian super star Alison Wonderland got spot #89, of course we are absolutely sure that she deserves much much much more HIGHER position, but still we are excited because of the fact that more and more girls enter DJ MAG ranking every year!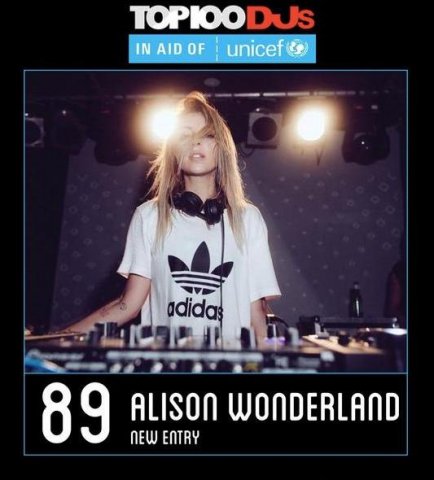 What is more, we are happy to see one more strong new entry of the year Mariana Bo from Mexico, who is the constant resident of DJANEMAG TOUR in 2017.
Some major moves were made by Miss K8, she made 30 positions UP! Can you imagine? Really fantastic result! Now she is #58, Nervo made 3 positions UP and got spot #42.
We congratulate all DJ and want to recall that the end of the TOP100DJANES 2017 Poll is 5th November, VOTE NOW! Who's gonna be on top among female DJs only, we'll know very soon, so stay turned!